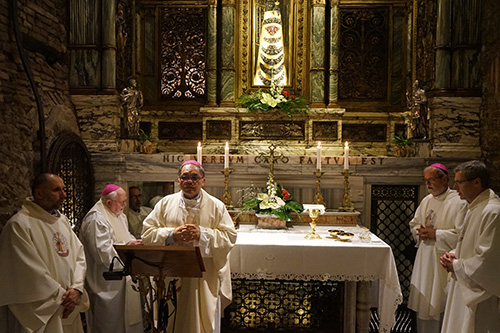 For those who are visiting our site for the first time it may be difficult to see the connection between these two locations. The first is a well-known center of Marian spirituality, the second might be more problematic to identify. These two places were important to the meeting of the Dehonian bishops.
In Loreto there was a pilgrimage to return to the origins of the Congregation of the Priests of the Sacred Heart of Jesus. The bishops wanted this pilgrimage because it was in Loreto that Fr. Dehon, who had visited it three times, had the intuition to found the Congregation. It was an intense day, marked by prayer and a lively celebration.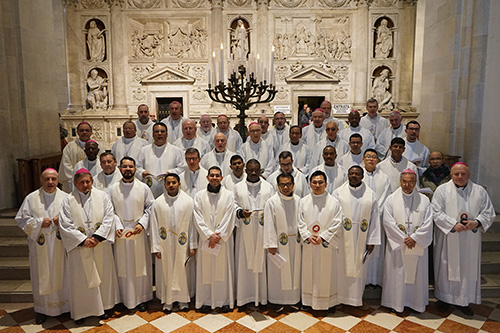 The Quarticciolo is a neighborhood on the outskirts of Rome where the Dehonians minister to the parish of the Ascension. The periphery is an expression dear to Pope Francis, and the Dehonian bishops, for the most part present in the peripheries of the Church, have encountered the fresh and concrete faith of a community capable of a warm welcome.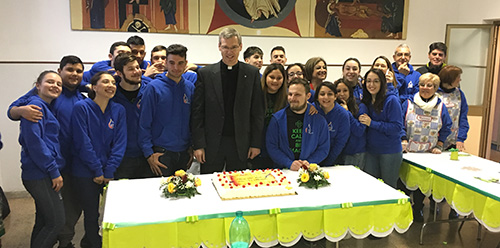 Monsignor Gaetano di Pierro, bishop of Moramanga in Madagascar, focused his reflection on the love of a God who never tires of calling everyone to a vocation for the good of all. The meeting and the prayer were intense with the people; the simple was made beautiful and positive.