Young Bishop Erik Varden visits the Generalate to strengthen the bond with the Congregation.
---
"Only those who dialogue can build bridges and bonds". With this beautiful phrase from Pope Francis, we begin our conversation about Erik Varden, the young Cistercian abbot who lived in the monastery of Mount Saint Bernnard in England. Erik Varden overflows with happiness and peace in the monastic life, until a grateful surprise arrives, his appointment as bishop, which brought him reflection, questioning and dedication to the will of God and obedience to the Church.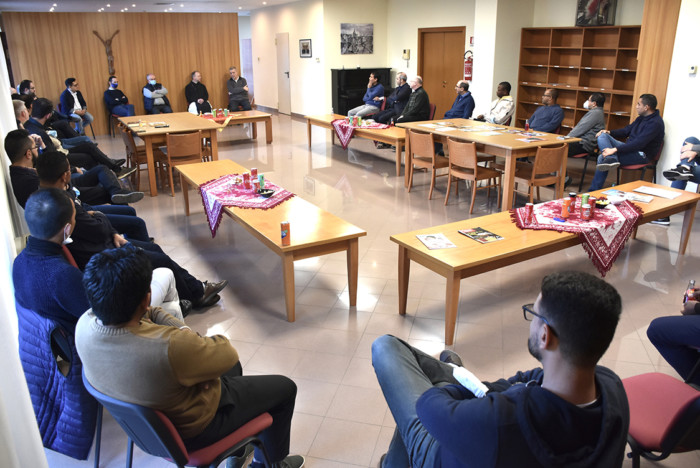 His initial training journey took place in Degernes in the Norwegian countryside, passing through the international school in Wales. After this, he continued his studies at the University in Cambridge and in Paris. He studied at the Pontifical Oriental Institute in Rome and lived at the Pontifical Saint Anselm Institute where he also taught.
The bridge exists everywhere in the world, to unite, favor passages and reduce distances. The priest uses bridges, the bishop uses bridges and can be a "bridge" in various situations of daily life, priestly, social and for the world. It was with this beautiful image of the bridge that we saw the presence of the Bishop of Trondheim in Norway. A search to build bridges for collaboration in his Episcopal ministry.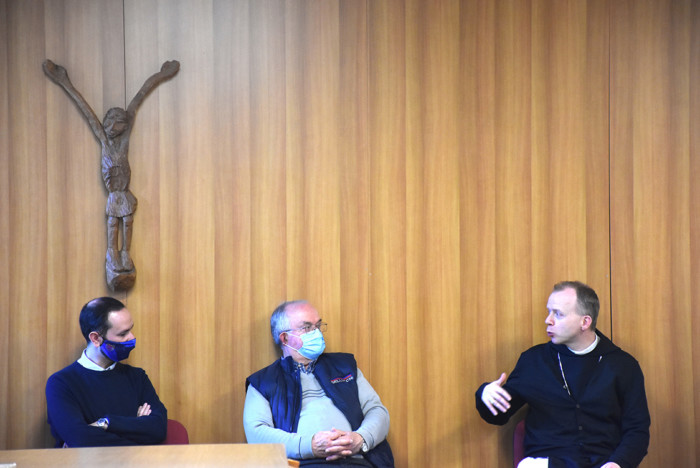 Erik Varden, a joyful and young presence, which enthuses and provokes those who listen to him to live, a union with God in accompanied solitude. The presence of the young bishop enriched the entire Generalate community in Rome. With this desire to be a bridge and build bonds, Bishop Erik Varden expressed to the Superior General, Fr. Carlos Luis, and his council the desire of collaboration of the religious in his diocese.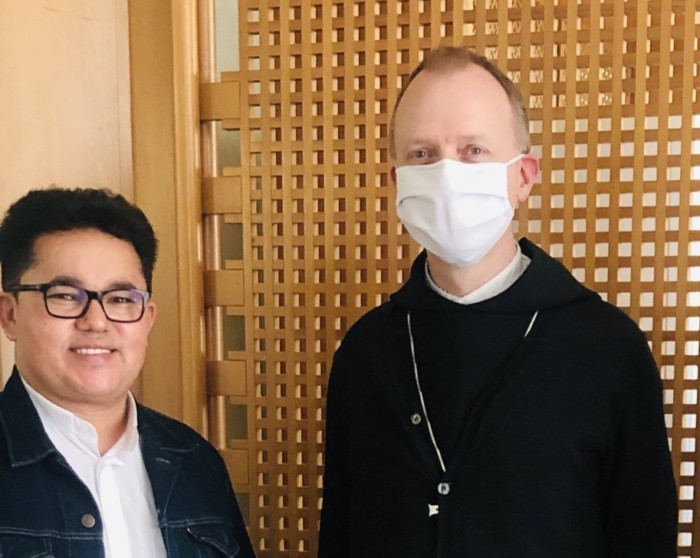 He described the joys and challenges of a diocese that after 11 years has a bishop again. A diocese marked by the presence of Protestant brothers, and which has only 20,000 Catholics. His face as a young bishop, his heart burning to announce the Gospel, and in the perspective of the culture of meeting with society, with men and women religious, laity and bishops. He came to strengthen this channel of communication with the Priests of the Sacred Heart of Jesus and with the Church in Rome. Bishop Erik Varden told us that he has a great field of mission and pastoral work in the university and the entire diocese. In summary, the Norwegian bishop expresses an intimate union, between word and gesture, speech and witness, with clear and objective communication in his Episcopal life in Norway.