This summer we were able to resume the volunteer activities that were prepared with great uncertainty throughout the pastoral year. We present the projects that are being developed by SCJ volunteers linked to the Provinces of Spain and Portugal.
---
For a number of years now, missionary volunteering has been a way for lay Dehonians (young and not so young) to express their ecclesial sense of mission and service to their neighbor. In Europe, it began as an initiative coordinated by the Provinces and their mission ad gentes countries. In recent years, the provinces of Italy, Spain, and Portugal have united in the project My Mission, linked especially to youth and vocation ministry. The young people of these entities would prepare together with several meetings throughout the year and then go to a mission country (Albania, Mozambique, Ecuador, Angola, etc.) to implement the volunteer project previously outlined and prepared. The pandemic destroyed this beautiful inter-provincial initiative. Faced with uncertainty about future projects, the provinces have preferred to return to the first model: each one prepares its volunteers destined for a mission territory with which it has a certain affinity. For now, the model of international collaboration has been abandoned…
It was in this context, and with great fear and uncertainty, that the Iberian Provinces of Spain and Portugal prepared their volunteers respectively, hoping that it would be possible to leave in the summer. And indeed it was! Almost thirty volunteers left Europe with the prospect of giving their time and knowledge to people in need. Experience tells us that it is usually much more what you receive than what you give. The learning is mutual, but those who leave thinking they are going to give a lot, generally return richer and with a new way of looking at life, of living the faith, of reading history and of seeing Christ's Church. They return with the feeling of having given so little and having received so much. This is what we hope will happen again with the SCJ volunteers from Spain and Portugal who are on mission.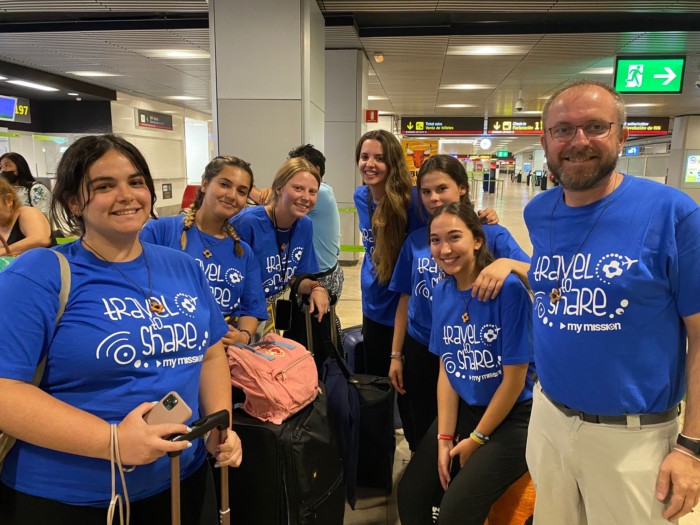 There are 20 SCJ volunteers from the Province of Spain who are on mission in various Latin American countries. In Quito, Ecuador, six young people from the ESIC University are carrying out activities of a social nature, formation of young people, camping with children and insertion in missionary communities. Another group of young people is in the Mission of San José de Campos Limpios, in Paraguay, carrying out tasks of social activity and parish animation. Concurrently in Paraguay, there is a group in Bahía de Caráquez, Ecuador to support people with disabilities and social canteens. Finally, there is another group of volunteers in Argentina, in the El Chaco region, helping young people who are getting out of difficult situations, accompanying parish groups, and providing support in the social dining room.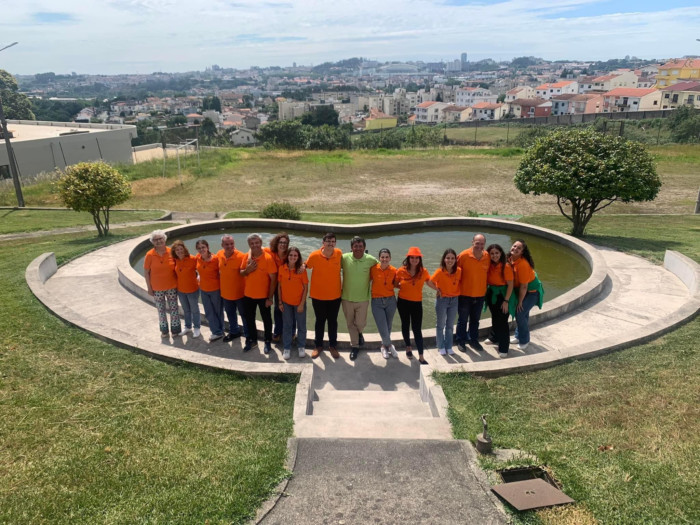 For their part, the SCJ volunteers in Portugal are developing projects in Angola, in the missions of Luau and Luena: building a school, support for children of school age and basic computer training. In these projects, 8 volunteers are involved. In Mozambique 9 volunteers are arriving at the Gurué Mission. There, they will develop projects in the area of socialization, pedagogy and training of young girls for domestic chores.
These are the ones who decided to get off the couch and go meet the existential peripheries, as Pope Francis has insisted. They touch a new reality and experience that "happiness lies more in giving than in receiving" (Acts 20,35).
Spain
Portugal