---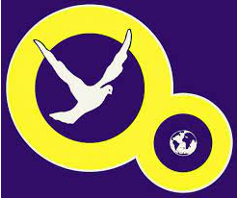 "The Church in Europe can finally breathe with both lungs"
Europe of WYD 1991 has new confines and horizons after the fall of the communist regime. The Polish Pope invites youth all over the world to believe in Christ. The theme of the WYD is: "You have received a spirit of sonship". In Czestochowa, one and a half million young people were present. On the esplanade, in front of the Sanctuary of Jasna Góra, on the Solemnity of the Assumption of the Blessed Virgin Mary, St. John Paul II confirms that this World Youth Day is distinguished because: "For the first time such many young people of Eastern Europe have participated". "How can we not recognize in this a great gift of the Holy Spirit? – he says – together with you, today I want to thank him. After a long period of practically insurmountable borders, the Church in Europe can finally breathe with both lungs".
(Vatican News, 2019)
Challenge
Write on a small piece of paper an intention that you would like to see fulfilled next year. Take a photo and send it to our instagram or facebook.