---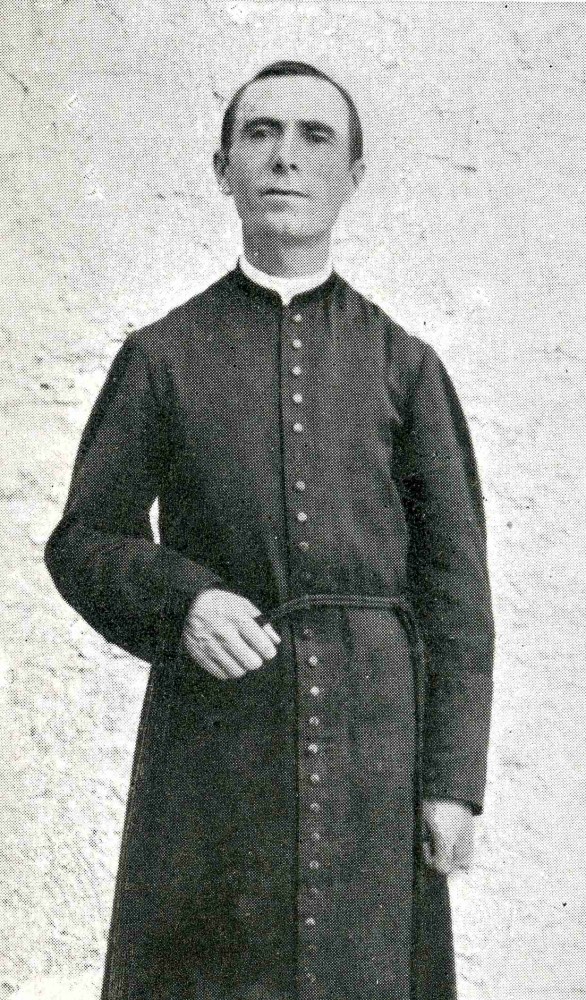 Blessed Juan Maria de la Cruz (born Mariano García Mendez) was born in San Esteban de los Patos (Ávila) on September 25, 1891. He was baptized on September 27 and, after two years, was confirmed on April 13, 1893. The first of fifteen children, he received an excellent religious formation from his parents and at the age of 10 he began to feel a strong desire to enter the priesthood. He was accepted as an external student at the seminary in Ávila (1903-1907). He began philosophical and theological courses and finished in 1916, with excellent grades. Among his companions he left a memory of exemplary conduct  During this period he had a brief experience with the Dominicans of Ávila in 1913.
He was ordained a priest on March 18, 1916. His first parishes were Hernansancho and San Juan de la Encinilla, where he showed great love for pastoral and penitential ministry.  He made another attempt at religious life with the Discalced Carmelites in Vizcaya, but he had to abandon that due to poor health. Returning to Ávila, he was assigned other parishes, and in his travels to Madrid he met the religious "Reparadores" or "Priests of the Sacred Heart of Jesus," which would become his congregation. In fact, he entered the Novitiate and made his first profession with them on October 31, 1926 in Novelda (Alicante). The following year he was put in charge of the Apostolic School in Puente la Reina (Navarre). He sought a contemplative life, but the superiors entrusted him with various apostolic commitments, according to the needs of the incipient congregation. The texts point out his spirit of sacrifice and obedience in all the work he did. He gradually developed a desire for martyrdom when he heard of the martyrs who were dying in China during those years.
With the arrival of the sad events of religious persecution in Spain, he moved to Valencia, where he was imprisoned on July 23rd for protesting in front of the fire of the famous "Santos Juanes" church. During his imprisonment he behaved calmly, ready to fulfill the divine will with extreme sacrifice, trying to perform all the pious practices foreseen by the daily schedule of community life, as he recorded in a small diary that he always carried with him. Every time a fellow prisoner was killed, he renewed his commitment to give everything to Christ, considering martyrdom the most extraordinary grace that could happen to him.
His moment of grace came on the evening of August 23, 1936, when, taken from his cell, he came out jumping for joy. He was killed during the night at the foot of an olive tree in the farm "El Sario" (Silla, Valencia); he was buried in a common grave in the cemetery, together with others who suffered the same fate. Some people saw him at the place of execution and at the moment he was buried.
It was not until later, on March 28, 1940, that the exhumation and transfer of his mortal remains to Puente la Reina took place. His profession cross, scapular and a pocket diary soaked in blood were found on his body. His mortal remains rest in Puente la Reina, at the church "El Crucifijo".