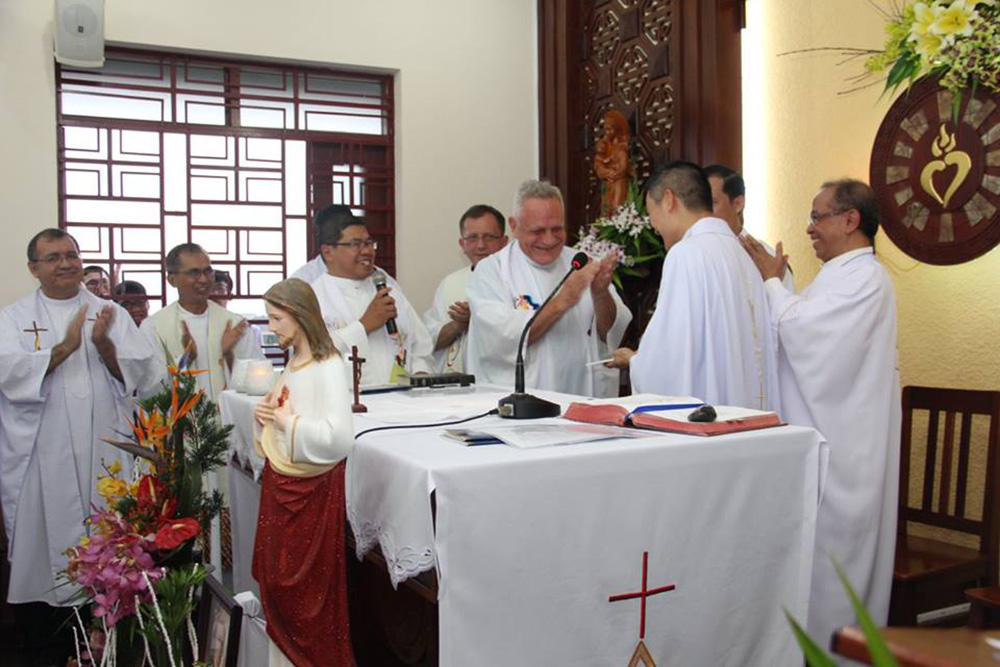 On August 12th, the District of Vietnam celebrated three special occasions. First, the community commemorated the anniversary of the death of Venerable Father Leo John Dehon. The district also celebrated the third anniversary of the establishment of Vietnam as a district under the guidance of Rome and installed Fr. Francis Vu Tran, SCJ, as the new District Superior of Vietnam. He succeeds Fr. Rino Venturin, SCJ, who will return to his first mission in Argentina.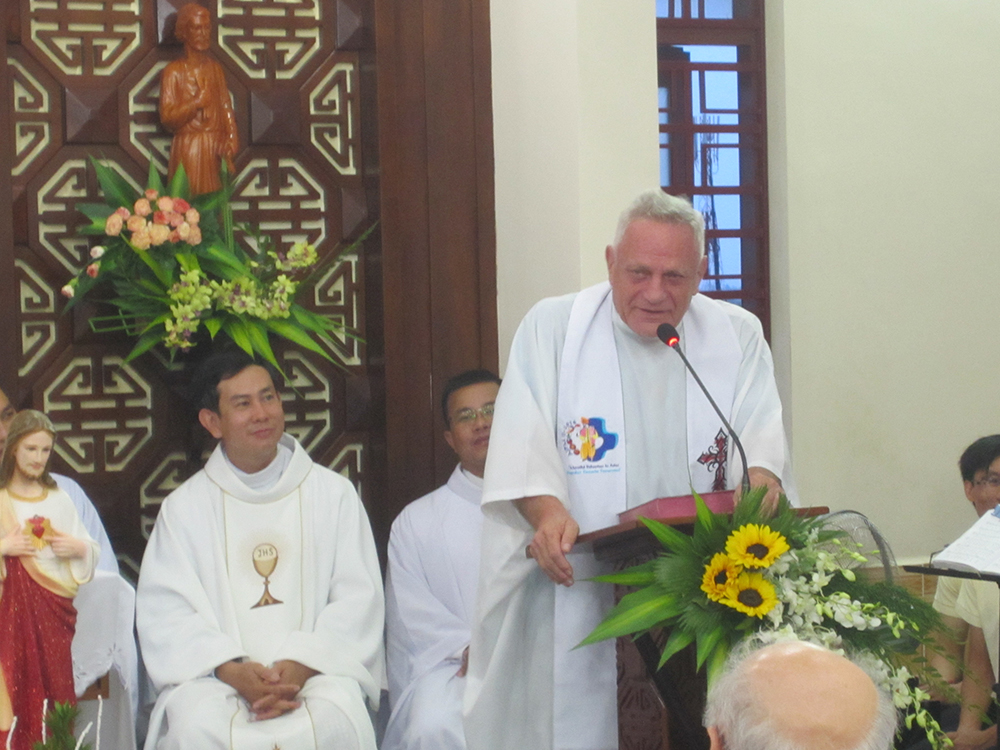 Fr. Francis Vu was born in Vietnam but left the country when he was a young boy. After high school, he joined the Priests of the Sacred Heart of Jesus in the United States of America. He was ordained in 2005 and served at St. Martin of Tours Parish in Franklin, Wisconsin, until he went to Rome to study for an advanced degree in Biblical Theology. Earlier this year he was transferred to the Vietnamese District and later appointed Superior of the District. Click here to read more about Fr. Francis.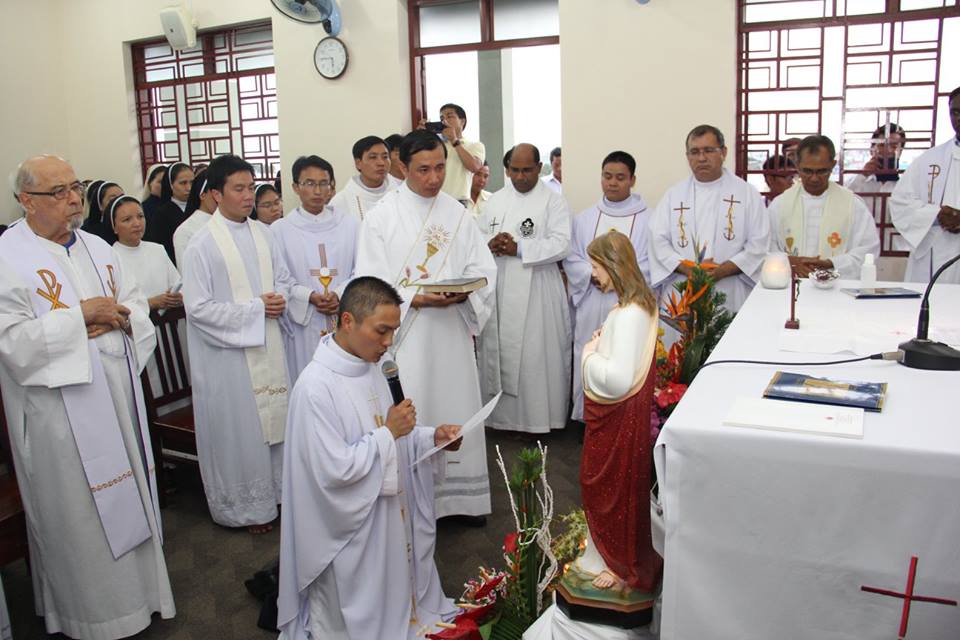 The celebration took place at Dehon House I in Ho Chi Minh City (Saigon). Fr. Paulus Sugino, SCJ, the General Councilor who is responsible for Asia, presided at the Mass and installed Fr. Francis Vu; Fr. Francis is as the second superior of the district and the first Vietnamese-born superior.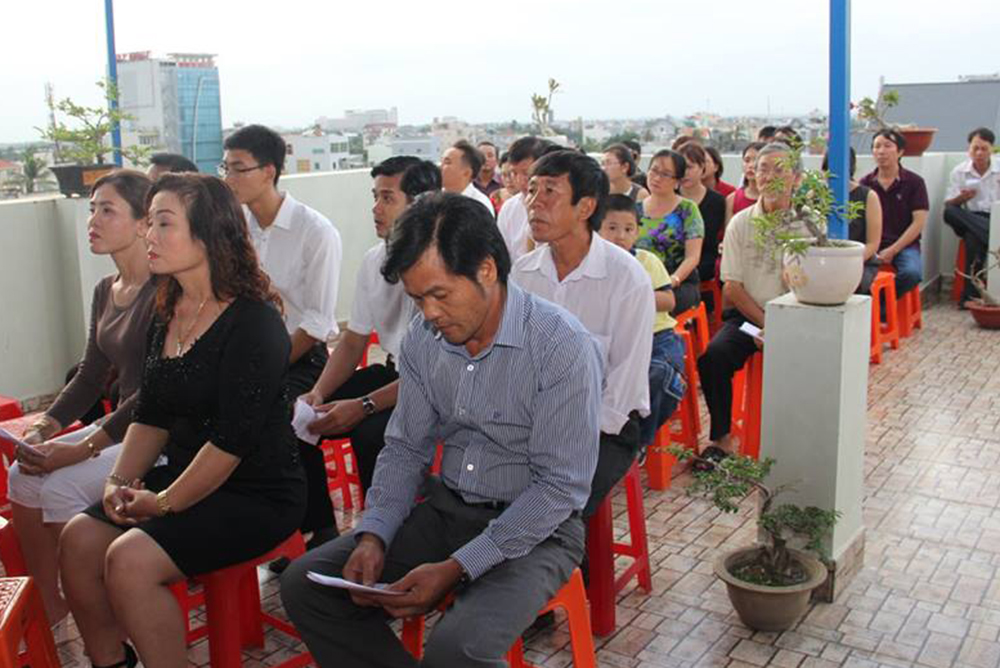 "We had about 150 guests at the Mass," said Fr. Francis. "It was a very beautiful moment for the Vietnam District. Fr. Sugino shared a wonderful homily regarding leadership and the call to serve one another with love and care."
There were more than 150 guests, including members of Philippine Region (Fr. Francis Pupkowski, SCJ, Philippine Superior, Fr. Delio Ruiz, SCJ, and Fr. Laurentius Suwanto, SCJ). Father Thomas Vinod, Superior of the District in India, was also present to celebrate this special occasion in the life of Vietnamese District.