---
The two Dehonian communities in southern Mozambique (Dehon House of Maputo and the Philosophy House of Fomento-Matola) met for a celebration presided over by the Provincial Superior, Fr. Sandro Capoferri, SCJ, in thanksgiving for the anniversary of the birth of Father Dehon (14.03.2018).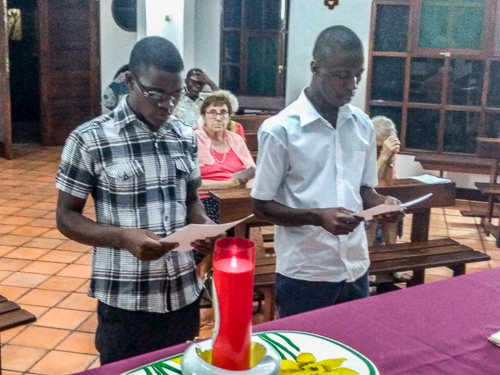 In his homily, Father Sandro recalled the origins of Father Dehon, his spiritual and intellectual formation, and the social call of our charism.
After the homily was a simple and yet very intense moment: two of our seminarians in their third year of philosophy were welcomed to postulancy. Ananias F. Ambrósio and Gabriel T. Socre publicly expressed their desire to continue on the path of vocational discernment and to begin to insert themselves with greater intensity into the dynamics of the Dehonian community and religious life. We thank the Sacred Heart of Jesus, who continues to attract.