24 November 2020
24 Nov 2020
Dehonian meetings to cultivate Spirituality and Fraternity
Three lay people recount their experience of contact with the Dehonians and their spirituality.
---
"These meetings have had as their strength the ability to communicate, to come together, and to continue to meet in order to cultivate Dehonian fraternity and spirituality. "
Geraldine and Ramón from Chile write: In the pandemic, we asked ourselves how to continue cultivating the encounter with the brothers and Dehonian spirituality, and the answer was obvious since we had at hand the different platforms (Zoom, Google Meet, among others) to meet virtually and to pray as a Dehonian community.
The idea was also to look for a space to meet again with the Dehonians who are within Venezuela and those of us who have had to migrate, because there are connections and bonds of brotherhood that still unite us and we liked the idea of seeing faces of people who, from all areas of Venezuela; intention to pray with the different virtual proposals that were put forward.
As a first initiative, we called on some Dehonian brothers and priests to pray the Litany of the Heart of Jesus in order to celebrate His feast. This initiative consisted of those who participated in the recording of their own litany to the Sacred Heart. The second time we gathered together was to pray for the closing of the month of the Sacred Heart of Jesus. This gathering was significant because some of the brothers were excited to meet again with friends and priests whom we have known for many years.
The third initiative was the making of a video where the participants expressed what it meant to "Be a Dehonian". This was in reference to the 67 years of Dehonian presence in Venezuela.
As a fourth initiative we prayed around the Virgin of Coromoto, patroness of Venezuela at the time, asking for Venezuela and the Venezuelans, it was also a moment of emotional encounter..
The strength of these encounters has been that we have been able to communicate, come together, and continue to meet again to cultivate Dehonian fraternity and spirituality.
"It was so nice to know that like me, there are many others who need to talk about life and to talk about God's love for us.
Hello, I am Maria Jose Gonzalez, kindly and because we were several with the same name in the Parish, they began to identify me among all, as "Majo". I grew up in the Parish of Santo Domingo de Guzmán, in San Carlos-Venezuela, at the age of 9, I made my first communion and confirmation and since then I have been part of the Friends of Christ Association (AAC), which was founded by Fr. Antonio Aguilera Álamo scj, 40 years ago.
I was formed within the AAC under the motto of "Living in Friendship with Christ" as one of the commitments that a Friend of Christ should have, and "the evangelical service (evangelization) to others". I have been in the coordination since the age of 13, and since then and for 15 years I have been in that service becoming a general coordinator with a group of friends and teachers for me. We formed many children and young people within the parish who also came to the coordination and many today are grateful and put into practice everything we have taught them and especially in the most human and Christian sense that we could mention.
I am grateful to have been a part of so many events in my parish, to have known so many people, and to have maintained great friendships, a good friend, who today, like many Venezuelans, emigrated, invited me to meet again as Friends of Christ, and comments that he also prompt another small group of those who are part of the coordination of the AAC, so the need to feel close to God and to our brothers and sisters was born, We find ourselves in this time of pandemic, where it seems that we are paralyzed, in order to feel that God is still there, that our friends are still there, that the formation of Christians never ends and that when you least think about it you remember your roots, you dig and find that everyone is still there, only that we are distracted for a while, but when we go out to meet, we will find our greatest treasure which is God and those brothers and sisters that we have known through God and our parish.
Gregsson Camacho will tell us about the experience of the meetings that followed…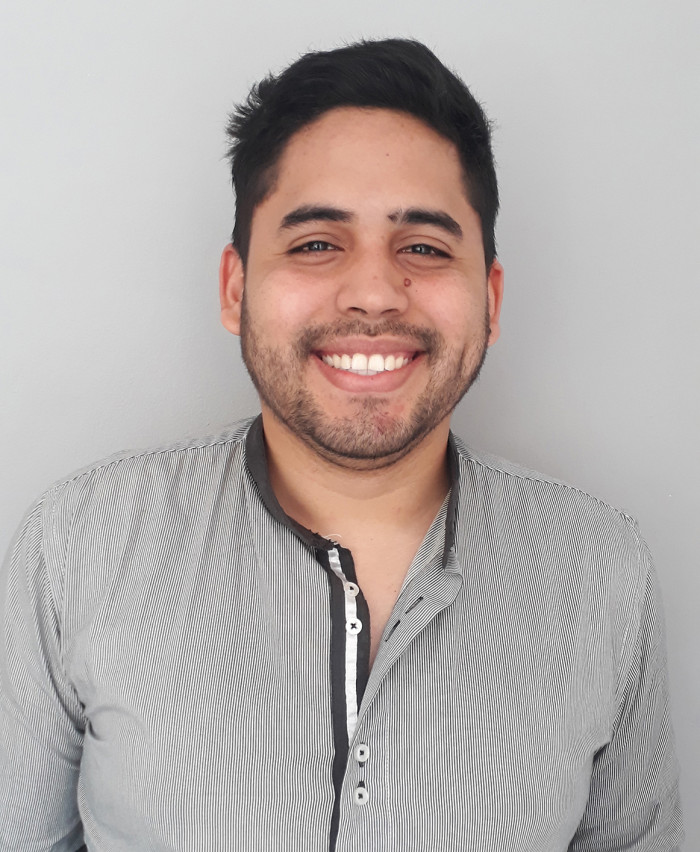 Hi I'm Gregsson Camacho, I'm 24 years old. At the age of 13, I began to attend the parish of Santo Domingo to make my first communion and confirmation, then I started in a group called Friends of Christ, over the years I was in the coordination. My love for service was always great and I tried to form myself as a good human being and good Christian. As the years went by, due to the situation in Venezuela, I emigrated to different countries. Today I am in Argentina.
I think that with the amount of occupations and responsibilities my life took a total turn, I felt far from God. Although I remember those cold winter nights, in my early morning of loneliness and walking the streets to get home after a long day of work, my only thought was: "Patience achieves everything, whoever has God lacks nothing". Sad to say, but crises, misfortunes and injustices were slowly weakening my faith.
One day a friend made a video commemorating the anniversary of the Friends of Christ group, and seeing it moved something in me. And I felt more strongly that need for God, I realized that I felt an emptiness, a loneliness.
I was afraid at first that my idea would not be taken seriously and the first thing I did was to write to a friend, where I explained to him that many of us are far from God and that perhaps we could try to get closer to Him, I called a group together and looked for an animator. I wrote to everyone individually exposing the idea. The response was immediate, and it was so nice to know that like me, there are so many who need to talk about life and talk about God's love for us. These meetings were born out of that need. Today, we have already had four meetings under different digital platforms, all the meetings have been amazing, each one with its touch of spirituality.  It is IMPORTANT to highlight that behind them many have been putting their time and willingness to make these meetings happen in the best possible way. I can say that this family that was born in San Carlos, Venezuela in the parish of Santo Domingo, today is also Santo Domingo for the world. Thanks to the religious, priests and lay people who have put a little of their time to make this possible.
"Ecuador has opened the doors to our future and by the grace of God the Dehonian presence is alive more than ever. "
Victor Manuel Baute Montero is a Venezuelan who lives in Ecuador: It is no longer a secret to anyone of the humanitarian situation in Venezuela and how more than 5 million Venezuelans have had to leave their borders to have better opportunities, but above all so that those who are still inside can live well.
Among them, many are us, a group of 12 lay people from different parishes of the Dehonian presence in Venezuela, who have wanted to continue living our spirituality in spite of the rhythm of life that being immigrants implies, in places so far from home that we could forget our own roots.
But there is something in us that is still alive; we continue to carry our Dehonian cross, our t-shirts with images of the charism, our joy, but above all our need to want to continue growing as Christians.
Ecuador opened the doors to our future and by the grace of God, the Dehonian presence is alive more than ever, so with the guidance of many, from the Superior General, Father Carlos Luis Suarez, to our pastors, this small group of Venezuelans, we took the initiative to continue the formative journey of the Dehonian laity.
This initiative arose from the desire to feel at home again, to live the "Sint Unum" that characterizes us. In spite of the adversities of time, distances and the pandemic, we were able to meet through digital platforms to meet, laugh, form ourselves, and adore the Blessed Sacrament in the company of the religious of Ecuador, Brazil and Venezuela who, with their disposition, accompany us to continue being a Dehonian family.